// Here for the last 40 years. Here to stay. //
Osage Ambulances has been in business since 1983, when we started the company by building personal-use conversion vans. As we moved into the emergency vehicle space, it has always been our goal to create high quality custom ambulances for communities across America. We've been doing that for 40 years and we have no intention of stopping. Industries change and new players are always emerging. You can trust in Osage to be a constant face with a high quality and well-supported vehicle line-up.
Constructed with Care; Customized by You
It's rare that a department can fit their needs and requirements inside a cookie-cutter box. That's why at Osage we can customize your vehicle to your communities' requests. We build everything in-house and have the staff and equipment to build the truck best for your needs.
Crafted by our community to serve yours.
The people who work at Osage don't do so just to clock in and out and collect a paycheck. They want to be part of building vehicles that will save lives in your community. We are also a community and our people make a difference in the process. From sales down to the last coat of paint, we are a proud and loyal family ready to serve yours.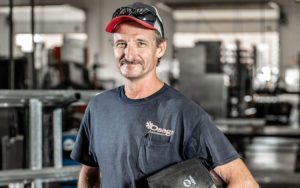 Work With Us
At Osage, we always take care of the customer and never forget our employees. With an average tenure of 20 years, the longevity of our close-knit team speaks for itself. Our staff is made up of skilled craftspeople who deliver results and make the workplace fun, too. Looking to join the team? Explore our available positions using the button below!